NATURAL, UNOBTRUSIVE & HIGH QUALITY WEDDING FILMS
A 5 minute highlight is great to show friends your wedding, but we believe that our longer 30 minute films will stand the test of time, with much more footage to look back on and enjoy in the years to come.
You will hear your vows, ring exhange, laughter & cheers, a clip from each speech, plus stunning footage in-between, set to your choice of music.
David has been filming weddings full time since 2013, and will use that huge experience to craft your perfect wedding video.
Relive it all over and over again, your day will be preserved for future generations in stunning moving images & sound rather than a few hazy memories.
VIDEOGRAPHY, PHOTOBOOTHS & PHOTOGRAPHY THROUGHOUT THE MIDLANDS
EVENT PHOTO & VIDEO
WE HAVE PHOTOGRAPHED AND FILMED MANY EVENTS, FROM TOMMY HILFIGER'S AUTUMN BALL, TO BABYBALLET DANCE SHOWS, WITH LOTS OF BIRTHDAY PARTIES, CHRISTENINGS AND PROMS IN BETWEEN! IF YOUR EVENT IS WORTH CAPTURING, LET US DO IT FOR YOU
COMMERCIAL PHOTO & VIDEO
NEED A VIDEO WALKTHROUGH OF A PREMISES, OR SOME TEAM HEADSHOTS FOR YOUR WEBSITE? WHAT ABOUR SOME PHOTOS OF YOUR NEW BUSINESS OR A VIDEO ADVERT FOR SOCIAL MEDIA TO SHOW WHAT YOUR COMPANY CAN DO? LOOK NO FURTHER, WE CAN HELP!
PRODUCT PHOTO & VIDEO
STRONG, CLEAR PRODUCT IMAGES ARE THE KEY TO A SUCCESSFUL ONLINE BUSINESS. YOUR IMAGES ARE YOUR COMPANY'S FIRST IMPRESSION, MAKE IT COUNT! WE ARE HERE TO GIVE YOU THE BEST MEDIA FOR YOUR WEBSITE AS POSSIBLE, WITH WHITE BACKGROUND PACKSHOTS STARTING FROM JUST £6 PER IMAGE.
WEDDING VIDEOGRAPHY & PHOTOBOOTH PACKAGE DEAL – £999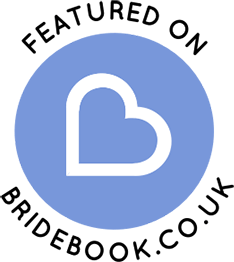 YOUR SPECIAL DAY WILL FLY BY...
HAVE IT FILMED PROFESSIONALLY TO RE-LIVE IT ALL AGAIN AND AGAIN
WE LOVE WEDDINGS, AND WANT YOU TO REMEMBER EVERY MOMENT OF YOURS...
CLICK FOR SOUND
IF YOU HAVEN'T CONSIDERED A VIDEO OF THE BIGGEST DAY OF YOUR LIFE, PLEASE DO! We are aiming to change the way that people don't consider a wedding video a necessity like they do a photographer, when a video captures so much more than photos ever could! Your family shedding a tear as you say your vows, Grandma dancing the night away, not to mention the speeches! The popularity and versatility of our modern highlights video montages are the best way to re-live your day over and over again, compared to the old style 3 hour long videos of yesteryear!
Covering from arrivals to first dance

to make sure every angle is covered

We don't make you do anything silly to the camera (unless you want to!)

with 100% satisfied customers who can't imagine not having a wedding film now!

We believe our films are the perfect length to relive your special day....
Not too short, not too long, and much better value than a 5 minute highlight, especially in the years to come.